The Blue Door Pantry
The Blue Door Pantry is always a busy place. Friends gather, and "shop" for much needed grocery items and gently used clothing. We are always grateful for financial and food donations to help keep the shelves stocked! Please note: The entrance is through the Blue Door at the back of the building.
Food Pantry
Through generous donations, The Blue Door Food Pantry always holds with a wide range of family needs.
Summer has evolved into fall and Christmas is just around the corner. We continue to see a large increase in the number of people needing to use the services of the food pantry including many newcomers to Hamilton.The Food Pantry is CRITICALLY SHORT on: Fruit Cups & Chocolate Pudding cups, Cereal, Juice Boxes, Canned Vegetables and Canned Fruit, Canned Chicken, Turkey & Ham, Dry Pasta, eg. Macaroni & Spaghetti, Cookies, Toothpaste & Toothbrushes Bar Soap and ALL Toiletries as well as Laundry & Dish Detergent. If you are able to add one or two of these items to your shopping list and donate it to the DC, our clients are always deeply appreciative.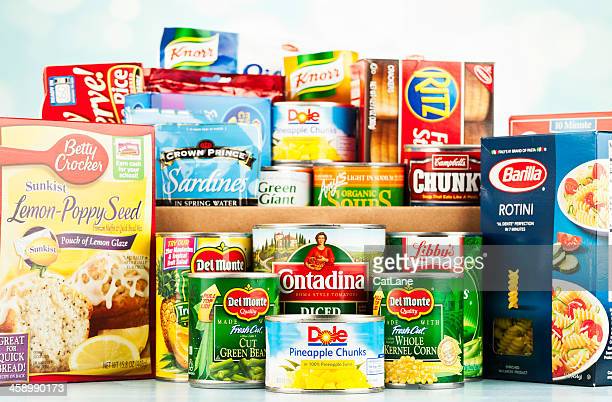 All Food Pantry Appointments are booked on:
Tuesday from 9:30 am
For OW recipients: must live in the service area of Wellington St. to Parkdale Ave. and Cumberland Ave. to Burlington St.
For ALL working families and students living in Hamilton below the poverty level, please call the office and we will book an appointment to fit. *ALL scheduling needs to be on Tuesdays. The boundaries listed above do not apply).
We assist CPP and Old Age Pension recipients from all of Hamilton. This brings us one step closer to helping more people with a need. **appointment required** 905-527-8605 to book a date and time to receive food and clothing from the Blue Door Food Pantry.
Clothing & Housewares Giveaways
Throughout the year we gratefully accept donations of clothing, small household and specialty items. We then schedule our famous & fabulous giveaways.
Throughout the year at regular intervals, we schedule clothing and household item giveaways.
At the end of summer our Back to School giveaways are in focus, with backpacks and other items students are are need of.
As winter approaches look for Winter Wear giveaways including Children's and Adult's coats, Boots, Hats, Mitts and Scarves.
As the winter season continues, we are especially in need of: Childrens Winter wear, Plus Size Coats for men and women as well winter boots for all sizes! Give the gift of warmth, you will be so glad you did!!